THINK ABOUT...
Creating an Inspired Campaign
At Harper's Bazaar In 1937, legendary fashion editor Diana Vreeland began writing a column full of whimsical suggestions for living the good life, entitled "Why Don't You...?"



In 2010, when Saks needed a new marketing campaign to inject some fun into the spring season, I looked to Ms. Vreeland's column for inspiration and developed THINK ABOUT... 
I developed hundreds of quirky and authoritative ideas on how to dress, how to shop, how to live.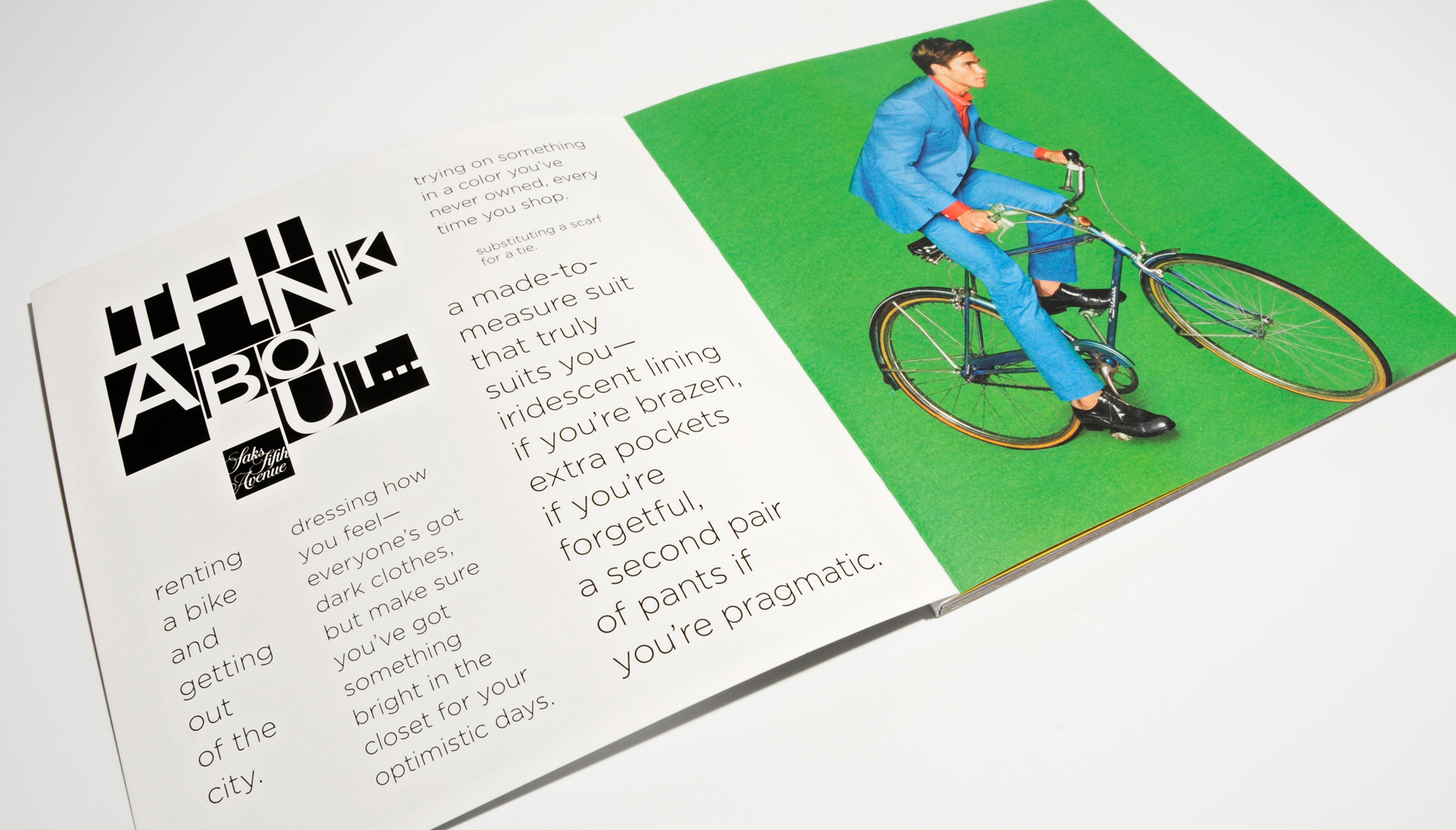 The THINK ABOUT lines were used in stores, catalogs, magazine and newspaper ads, saks.com and more.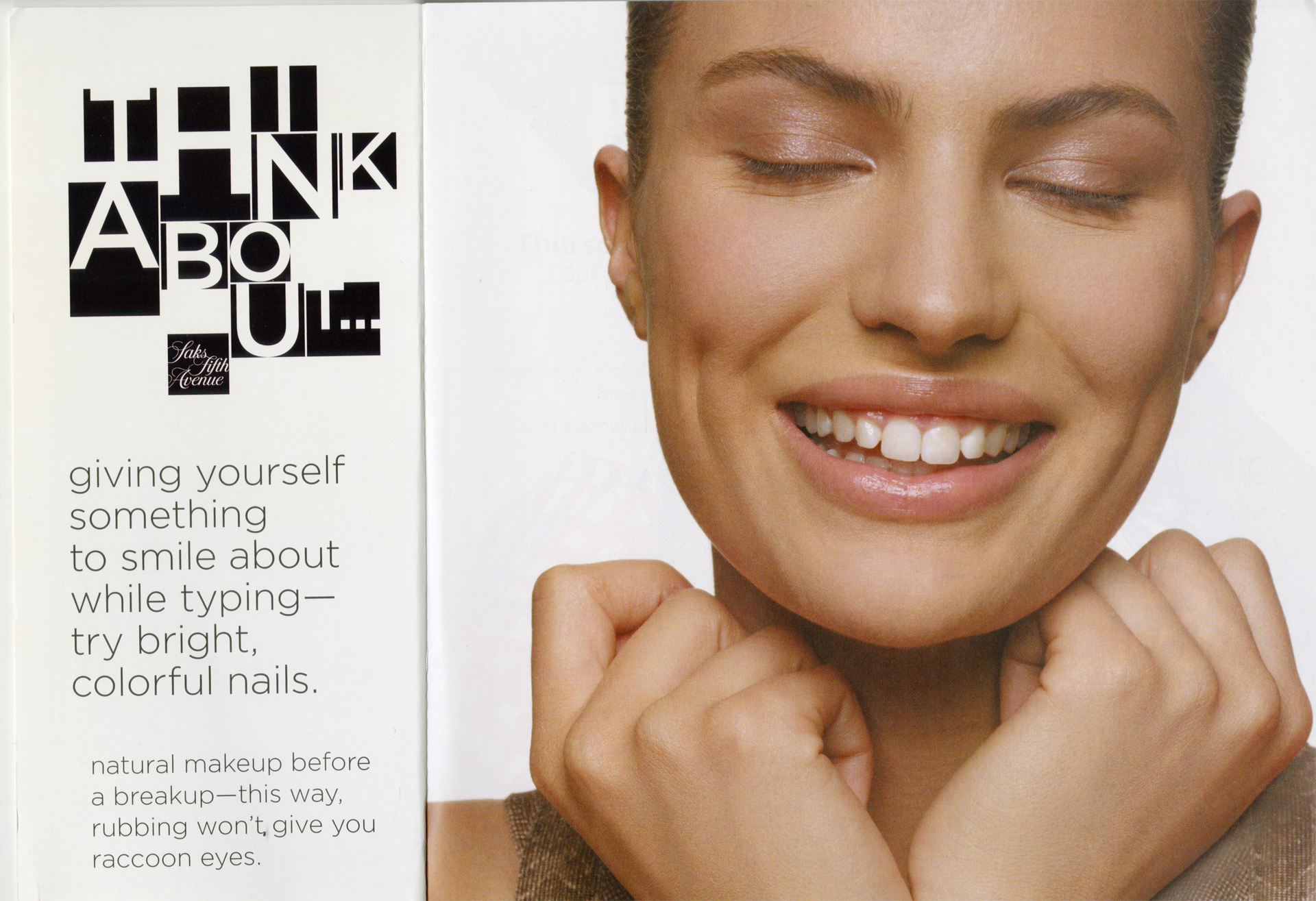 The campaign received plenty of attention from the media as well as customers still wary of shopping at a luxury retailer during a recession. See Stuart Elliott's New York Times story on the campaign
here
.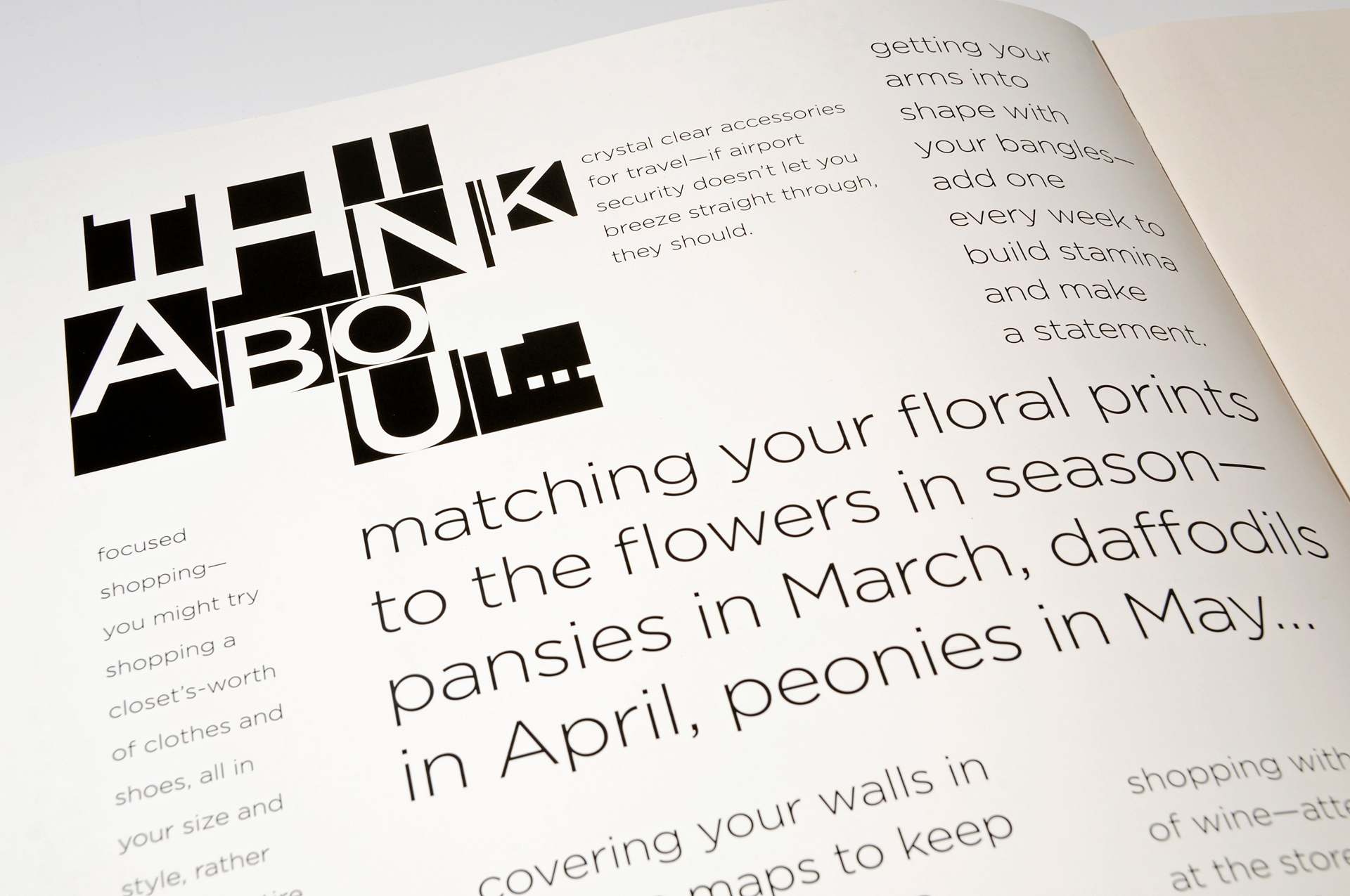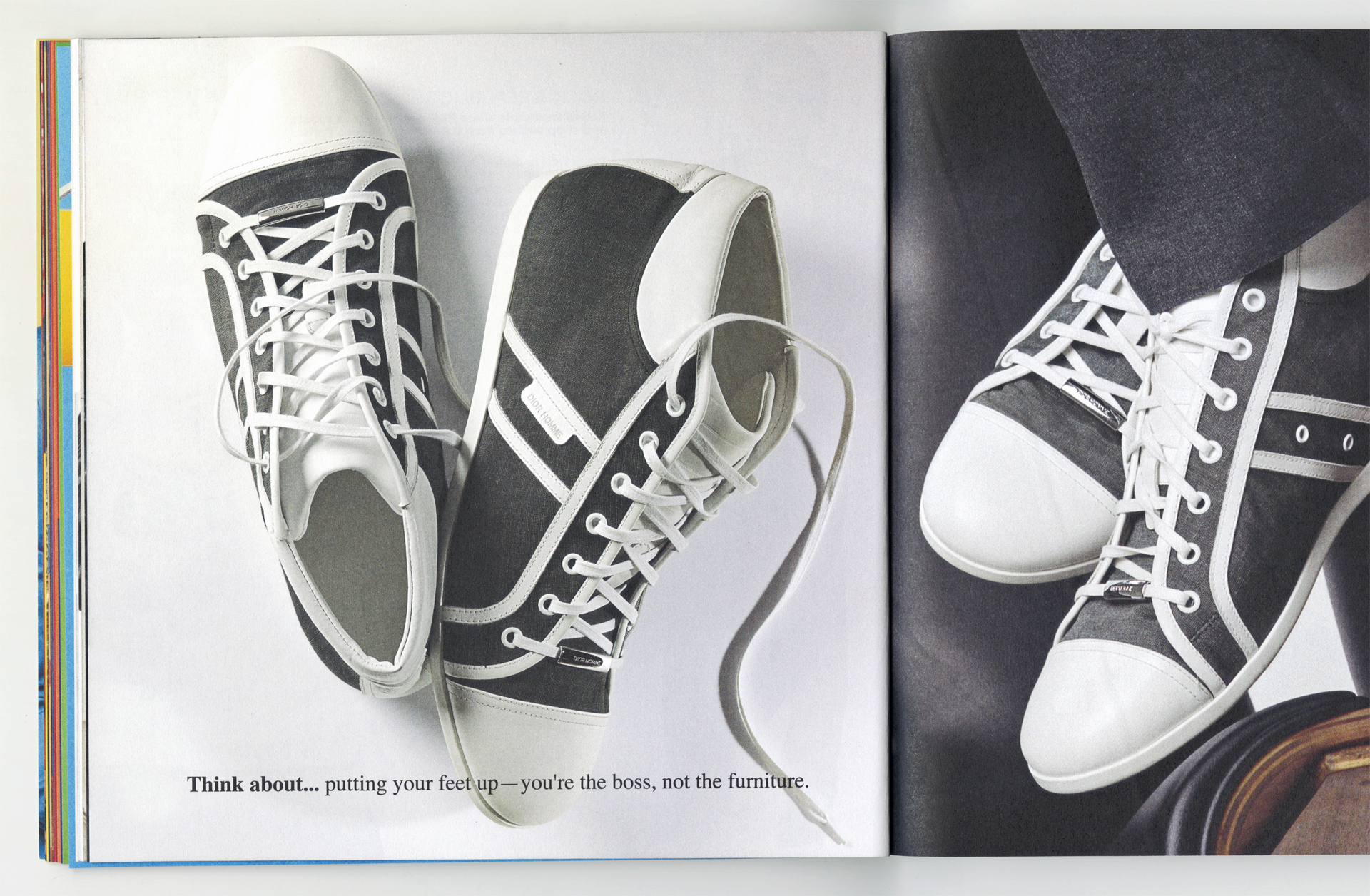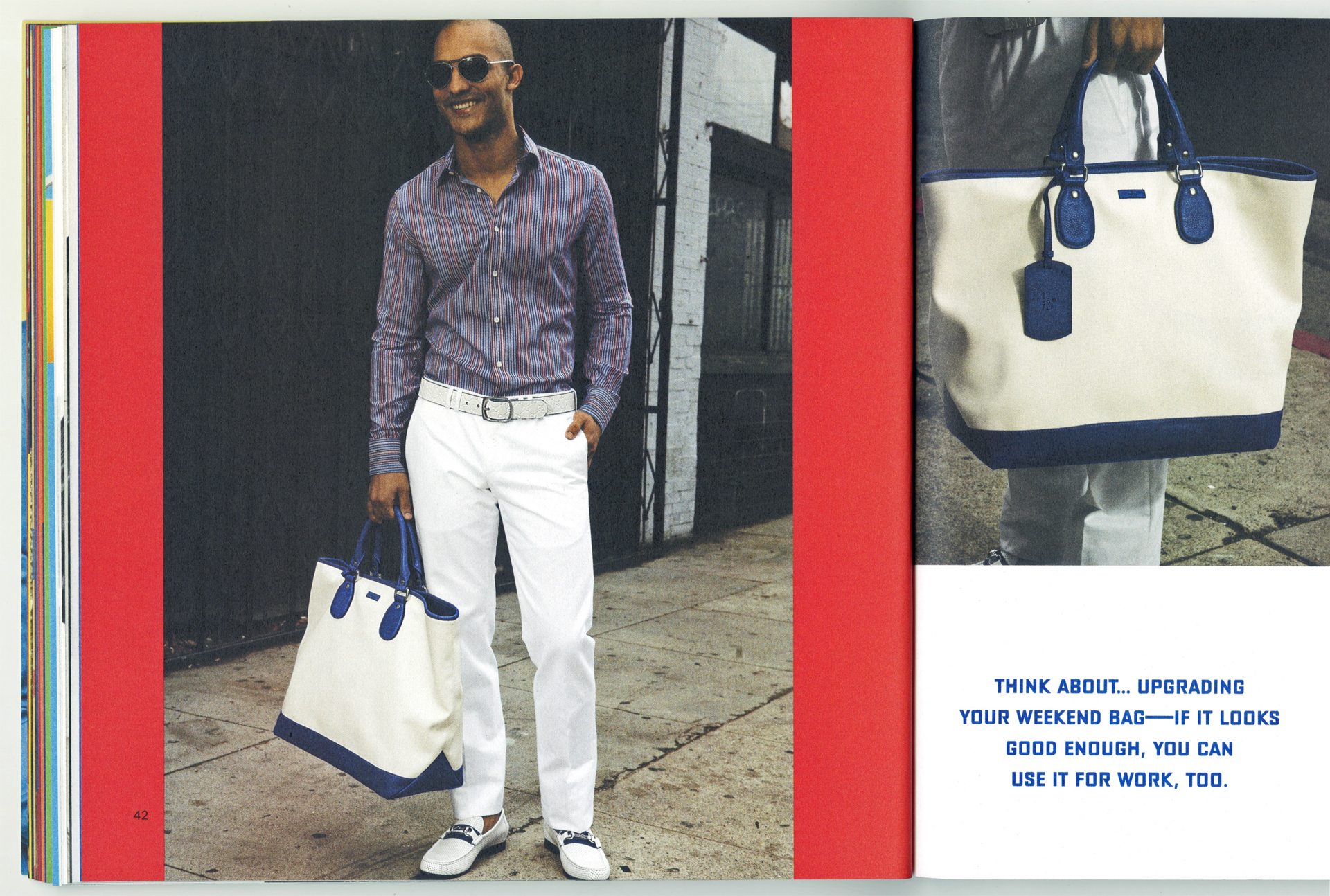 The campaign was endlessly versatile, bringing deep thoughts to style journals, GQ, in-store inspirations and beyond.