OH CANADA
Animating the Olympics online
Hudson's Bay has long been a Canadian icon and the official outfitter of the Canadian Olympic team. In 2016, our job was to harness the excitement surrounding the upcoming summer games to drive sales of the official Olympic collection and other merchandise on TheBay.com.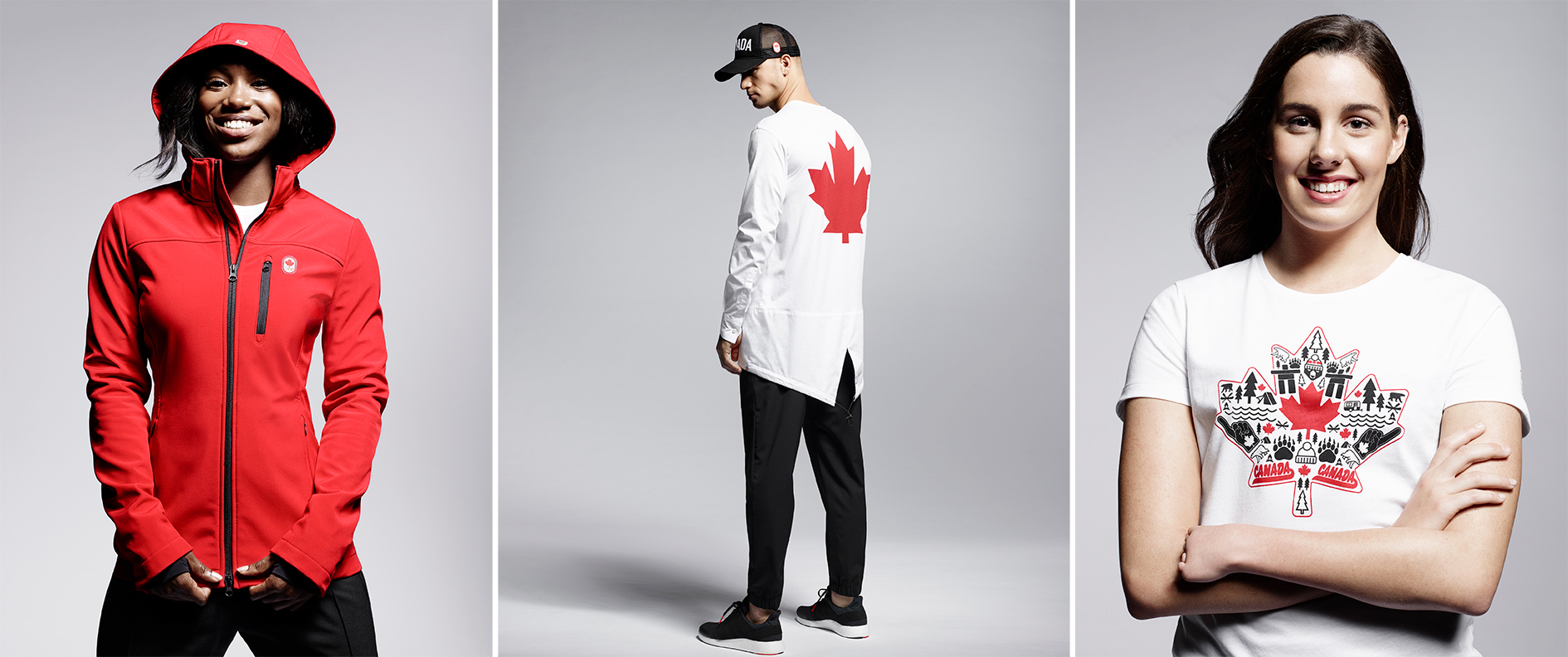 Early on, we gathered content from the Olympians modeling the Collection. These quotes and background stories gave us a compelling stream of content to drive excitement from the Collection's debut in April to the Opening Ceremony in August.
I worked with the development team to ensure placement of the Olympic Collection on the Top Nav of TheBay.com.
As the Games approached, we added more content and urgency, including hashtags to increase engagement with The Bay's Olympic social media campaign, #WeWereMadeForThis.
Of course, all assets were created to appeal to both English- and French-speaking Canadians.

One of the greatest successes of the campaign was our focus on driving sales beyond the official collection. We developed a series of Rio-themed lifestyle emails, giving everything from travel essentials to home items a feeling of excitement and relevance.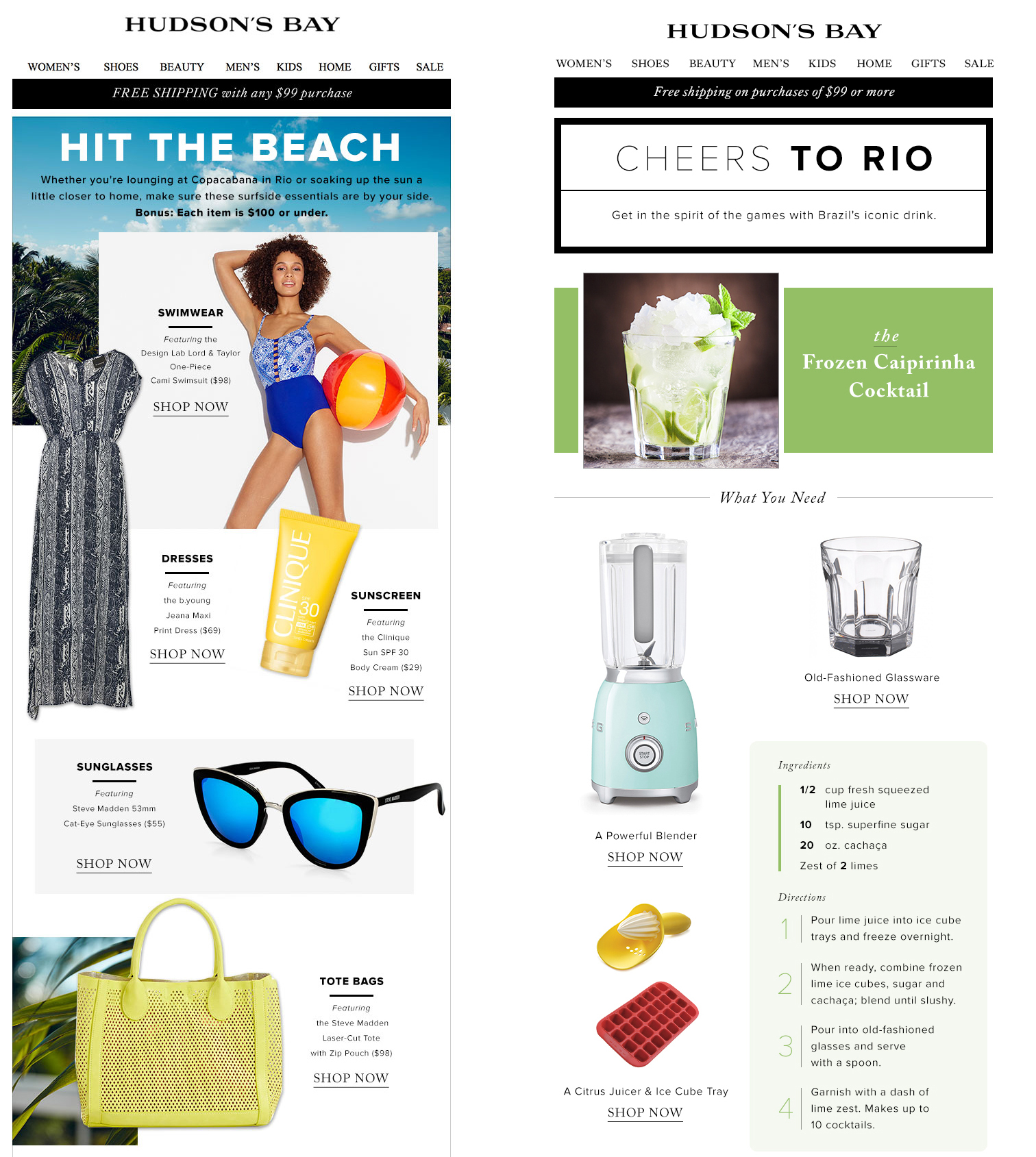 We even interviewed the designers of the Canadian Olympic Collection, giving customers a behind-the-scenes look at the fashion side of the Games.
Even after the Closing Ceremonies, we continued to tout the collection, tying into HBC's Olympic-themed charitable initiative.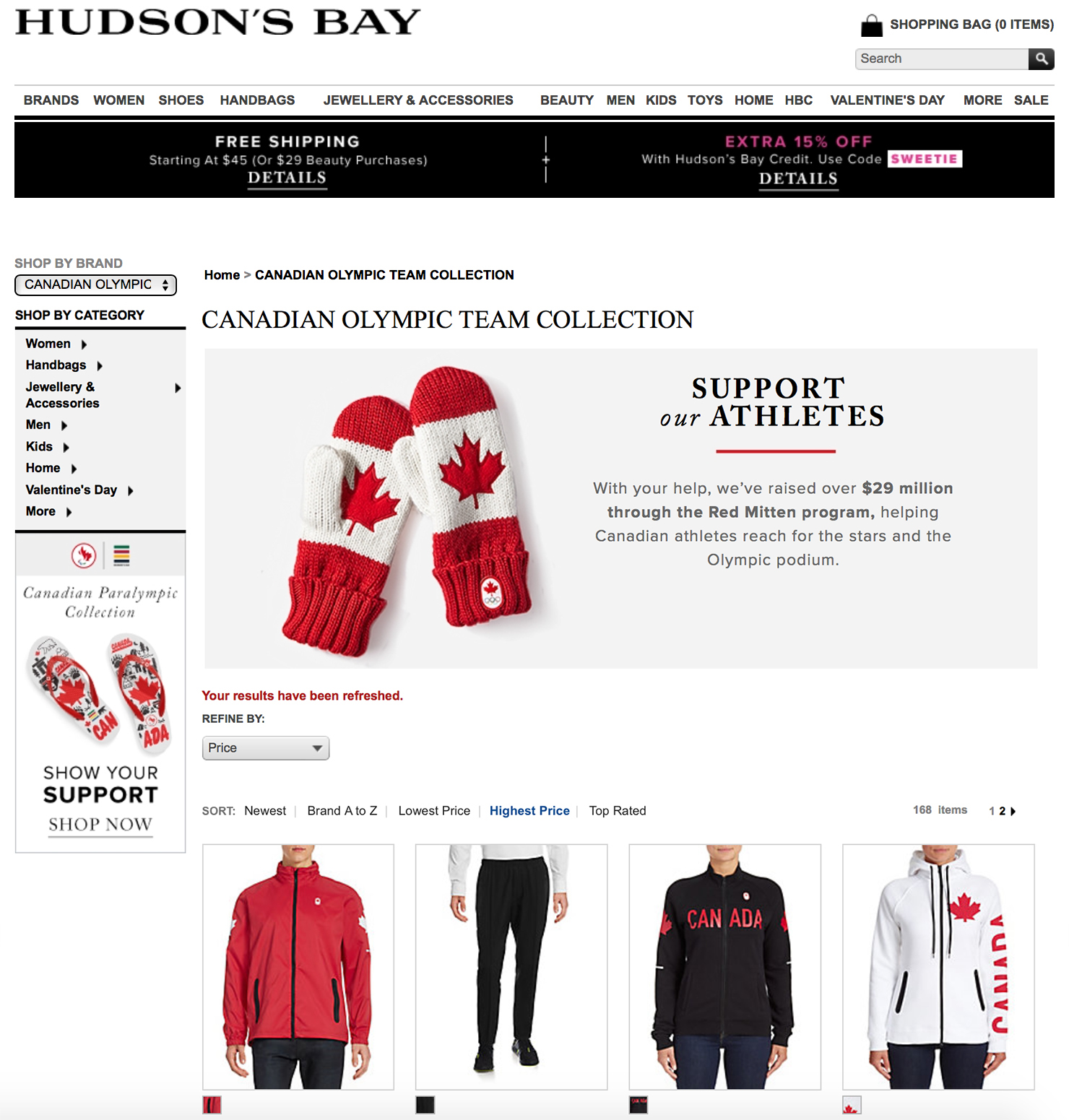 In the end, the effort was a huge success. The Collection's sales beat expectations, and the Olympic Summer contributed to TheBay.com's best year ever by far, with demand growth over 60%.