LAND OF 1000 DELIGHTS
Holiday on a massive scale
Saks Fifth Avenue has always been at the center of the holiday season. The spectacle drives unparalleled foot traffic and over 1 billion press impressions worldwide. In 2016, we created our biggest celebration ever: a candy-colored wonderland called...
The highlight of the campaign was on Fifth Avenue. I worked with American Christmas to turn our flagship location into a 10-story, multi-color castle and light show...the grand entrance to the Land of 1000 Delights.  
In our legendary windows, I told the story of The Nutcracker Sweet, an updated version of the holiday classic made entirely with candy. Throughout the season, there were long lines to view the displays...and even more people got to see the windows thanks to an innovative
partnership with Google
. 
We attracted significant sponsorship support from MasterCard and built a storyline that could transform every part of our business: stores, merchandise, events, fashion books, digital properties and more. 
We quantified the 1000 Delights by enumerating the qualities of our favorite gifts.
The Saks magazine was an extraordinary presentation of holiday treasures, featuring playful gifting categories that were coordinated across stores nationwide and saks.com.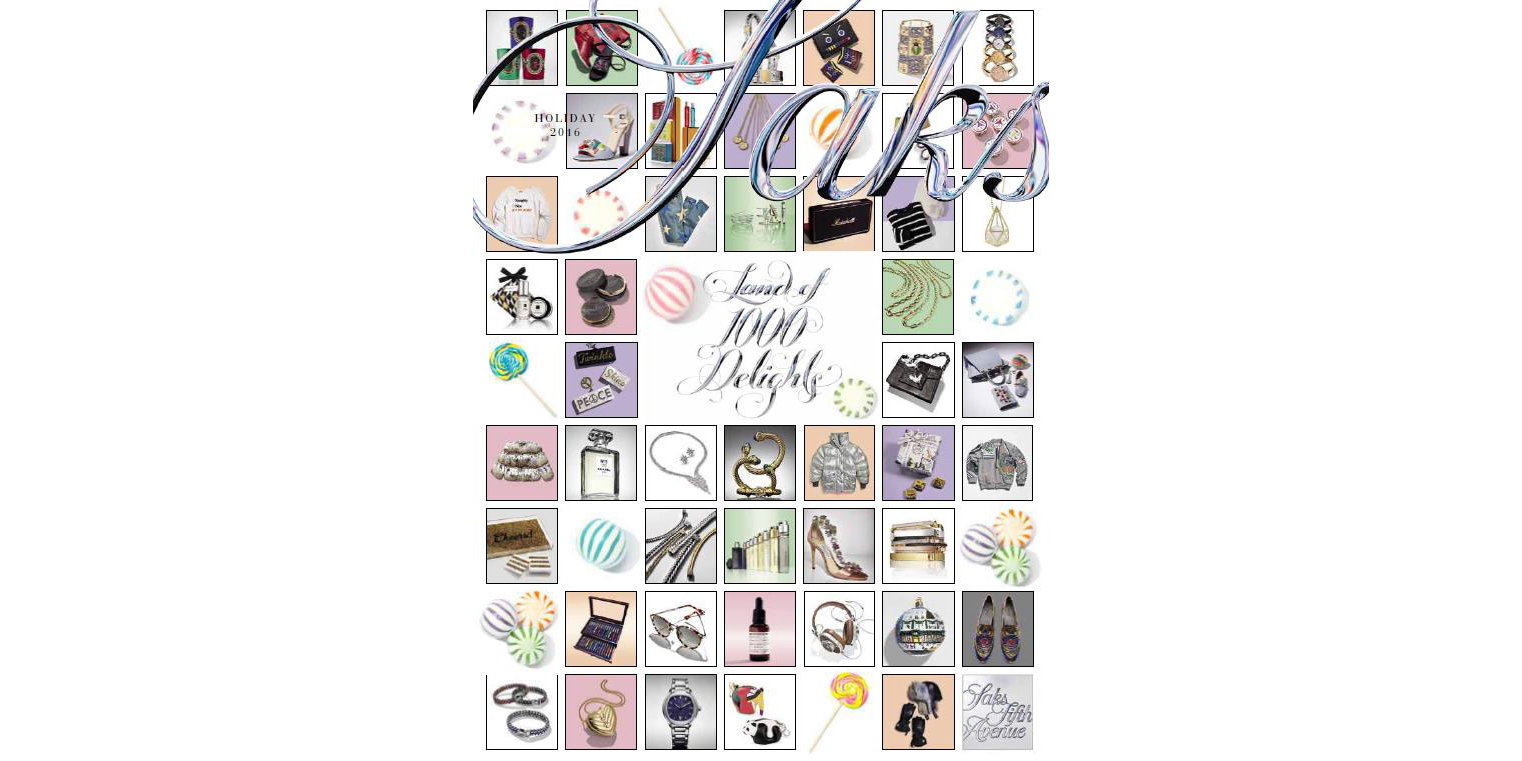 The Land of 1000 Delights was a major presence online, from emails to gift guides.
The campaign touched everything...Christmas cards bore sweet sentiments, store events became "12 Days of Delights", promotions evolved into "Sweet Surprises".
The impact was profound. The press was extraordinary. And the campaign was the biggest holiday event Saks had ever produced..