LOVE AT FIRST SWIPE
Relaunching a loyalty program
SaksFirst is a credit card loyalty program whose usage had been slipping for years. My challenge was to rejuvenate the program, highlighting its generous rewards while maintaining a tone appropriate for a luxury brand like Saks.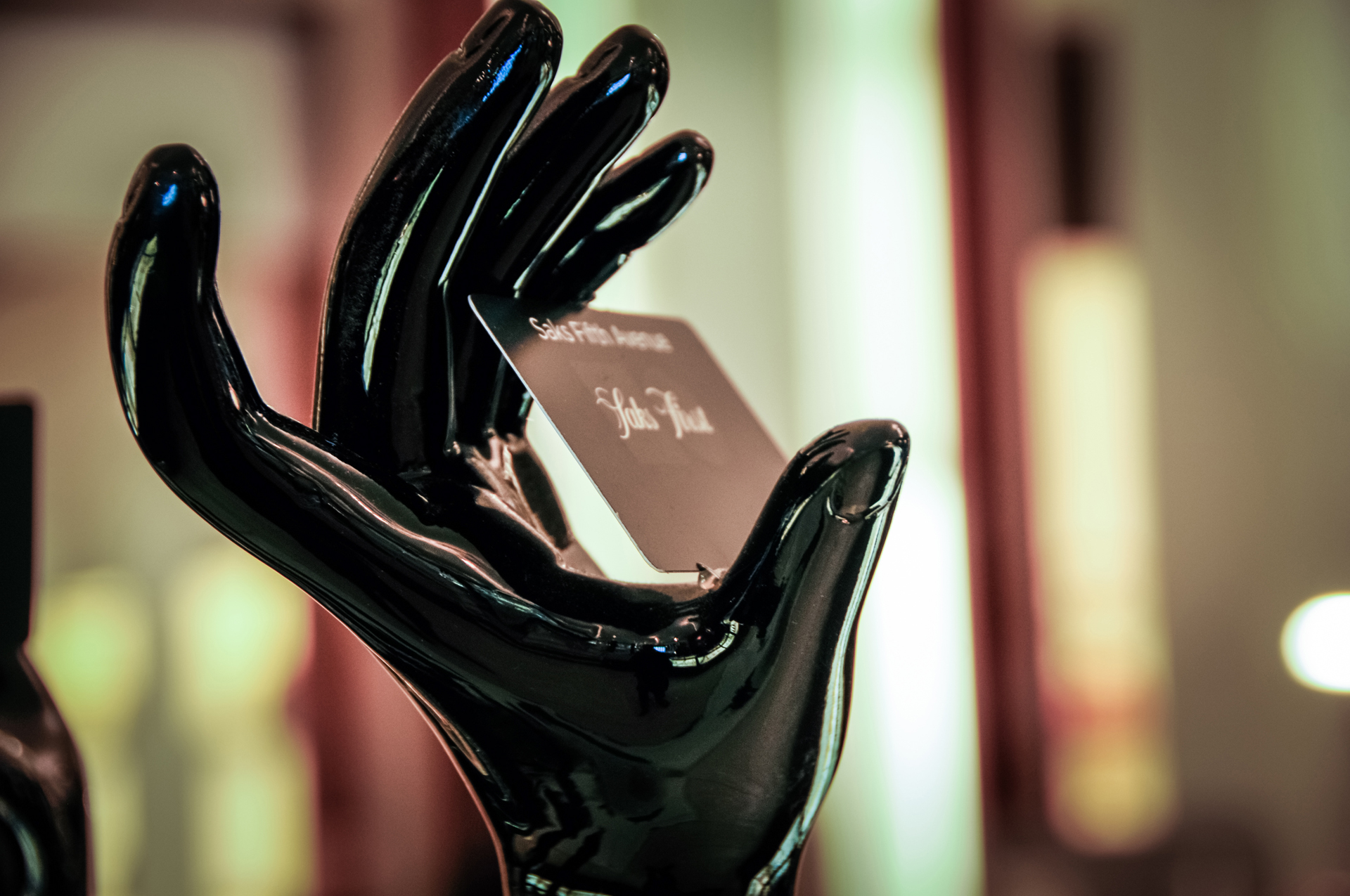 The biggest change to the program was the elimination of the $1000 spending threshold—now everyone with a Saks card was automatically a member. The new campaign coupled the rational appeal of those immediate benefits with the emotional appeal of a fashion campaign.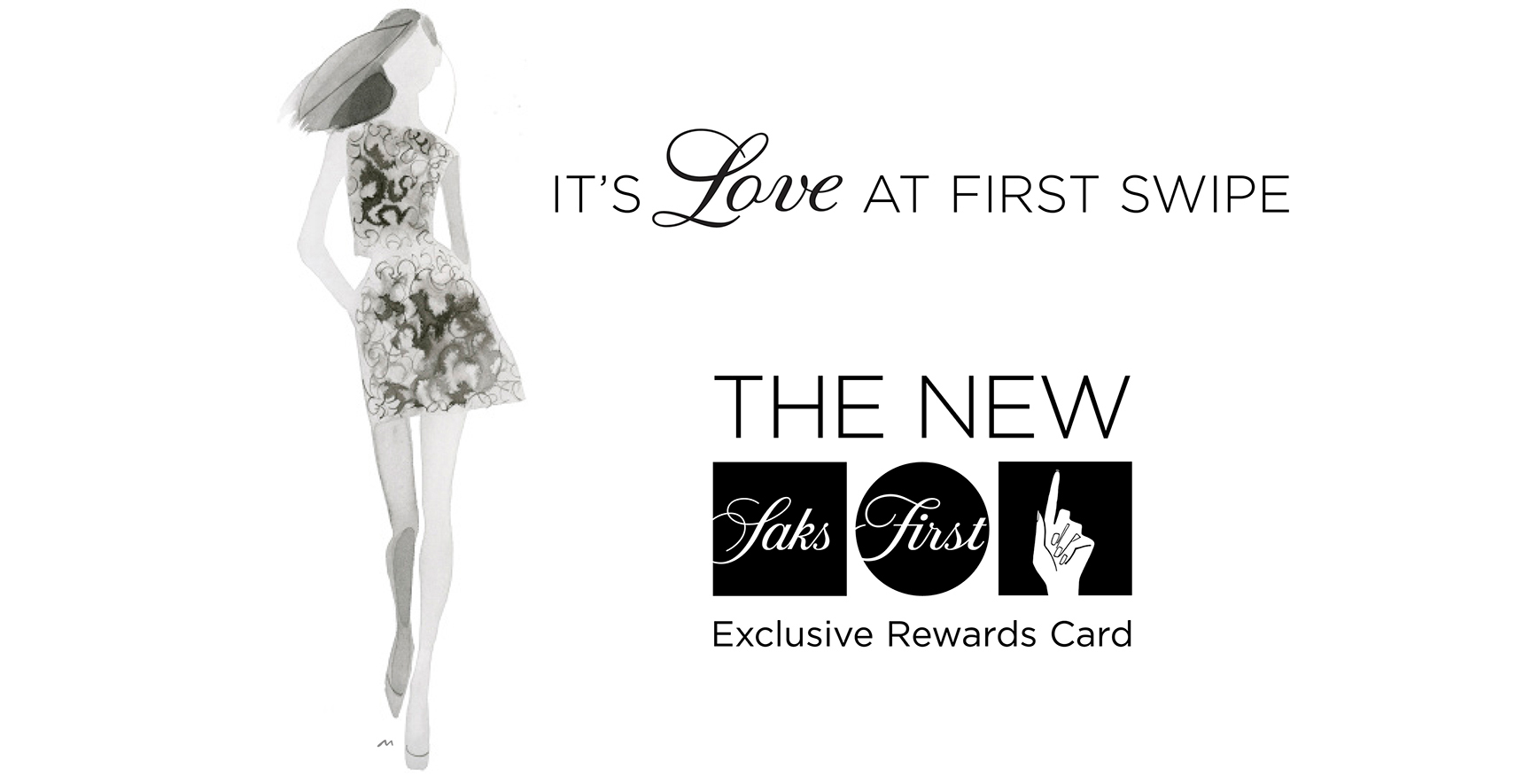 We positioned the card as a lifestyle accessory rather than a financial instrument. The unifying word "Love" and Mats Gustafson's watercolor illustrations set a softer tone than the hard-sell, "0% APR" language of the credit card world.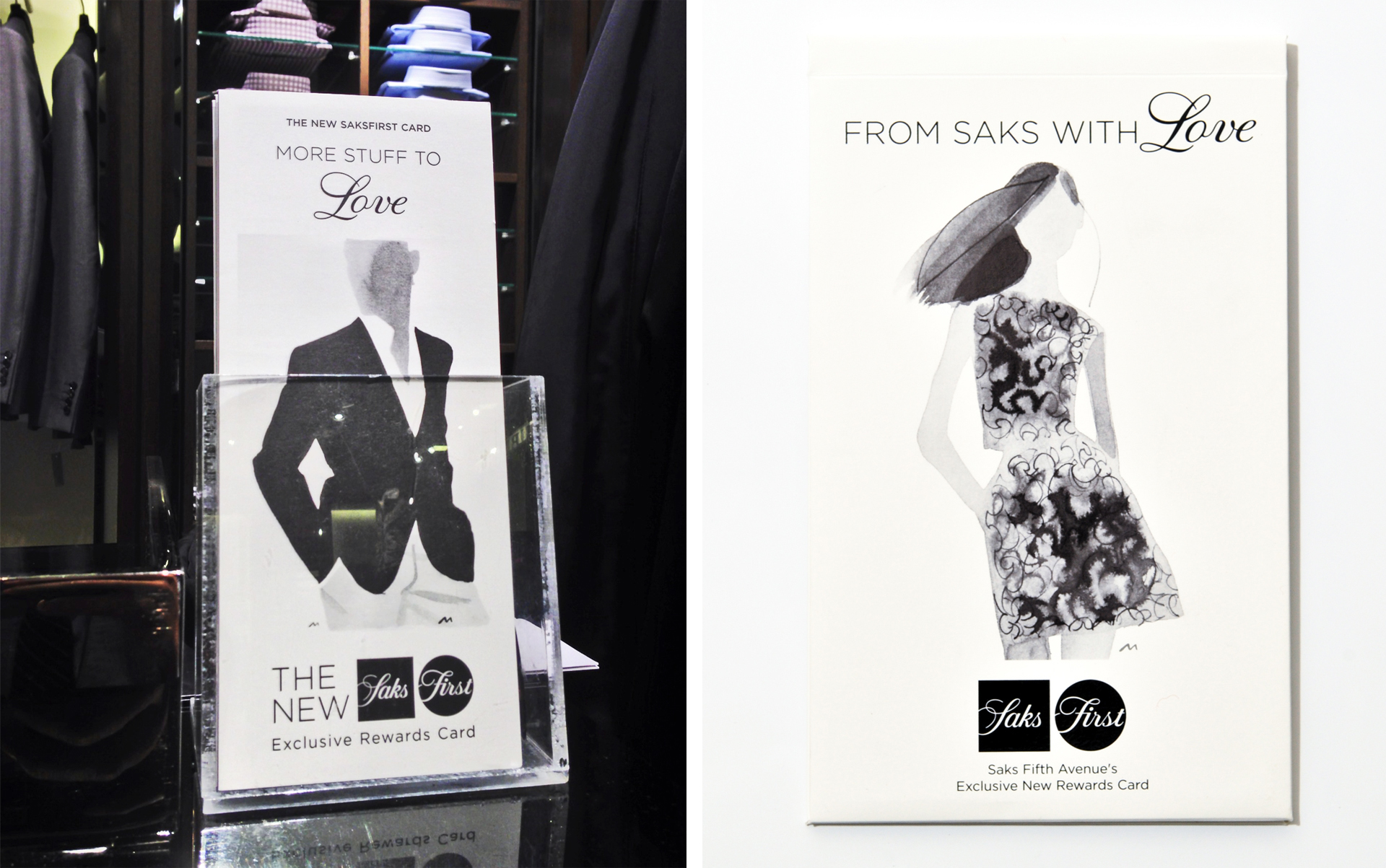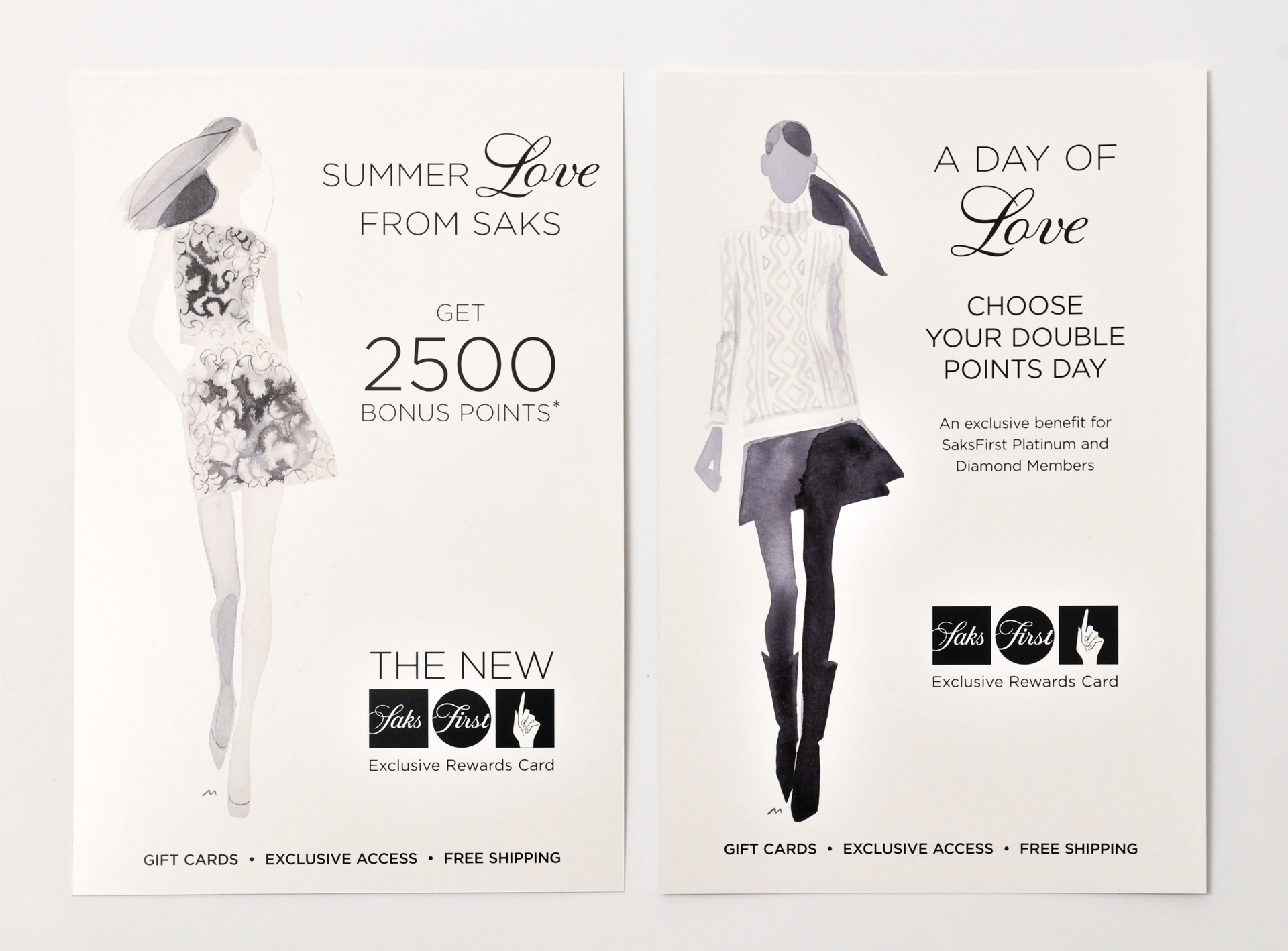 Past marketing materials highlighted reward values relative to the competition. But our extensive market research suggested that the charts and comparisons were too complicated for customers. So we scrapped them and focused relentlessly on the three simple elements our customers loved most—Gift Cards, Free Shipping and Exclusive Access.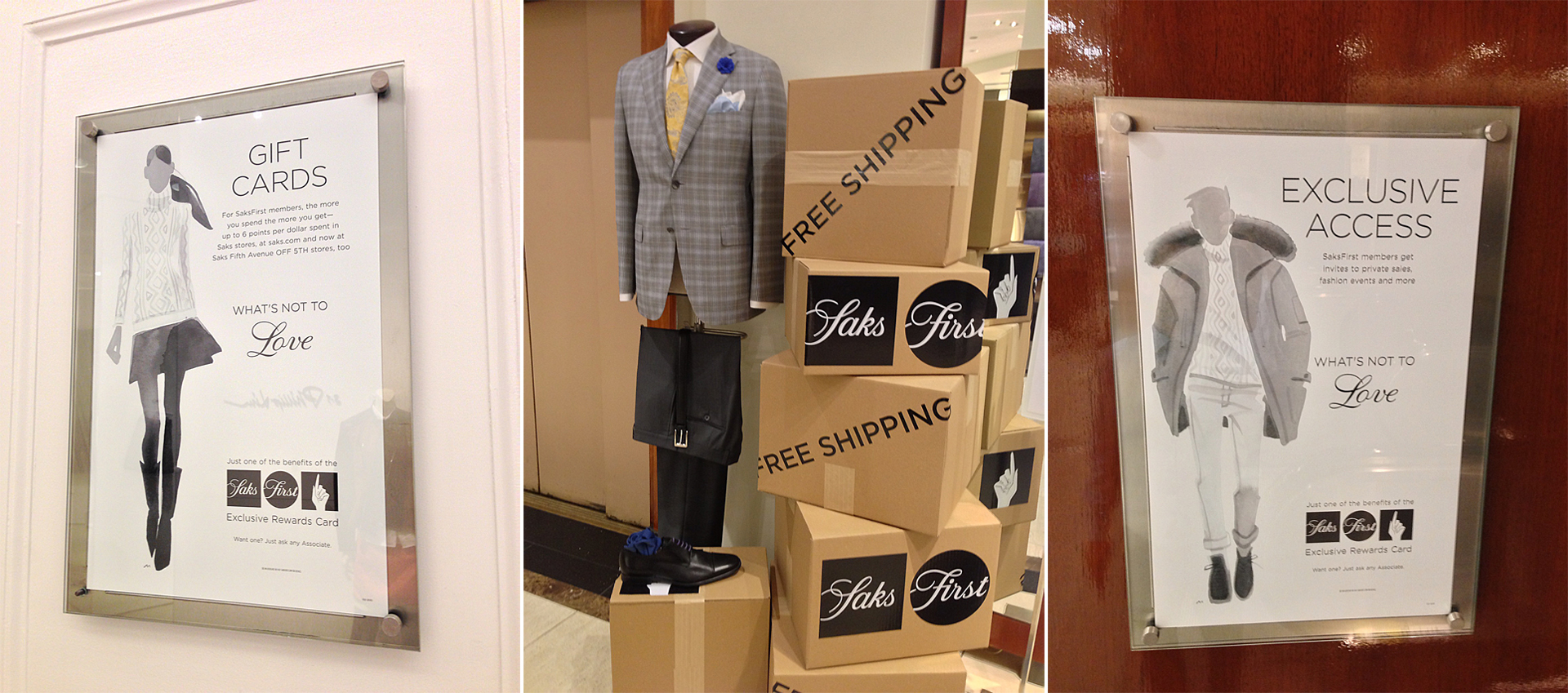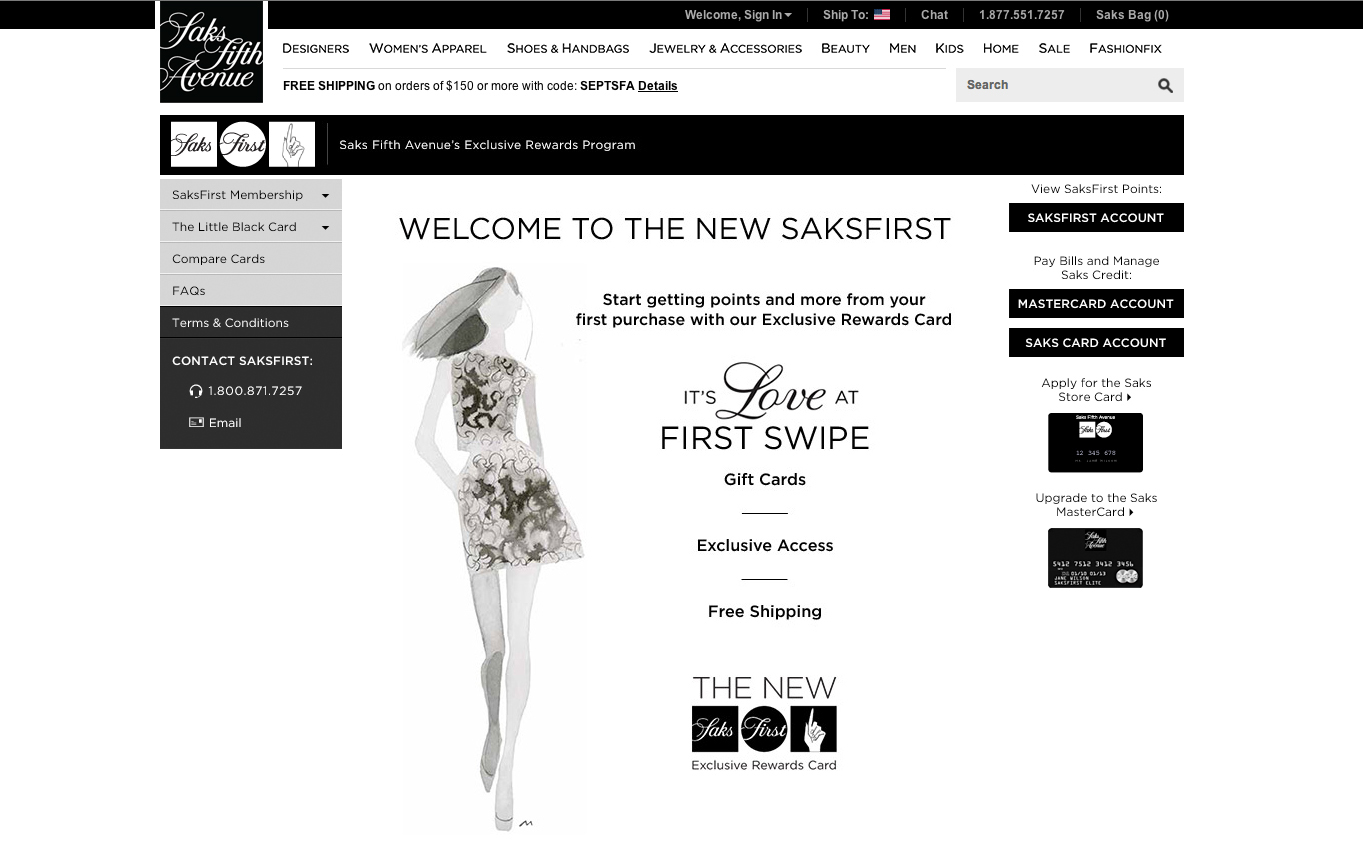 Launch day arrived with a splash of advertising and visual displays. 
We took over the cover of the NY Post and had Solange Knowles DJ the opening party.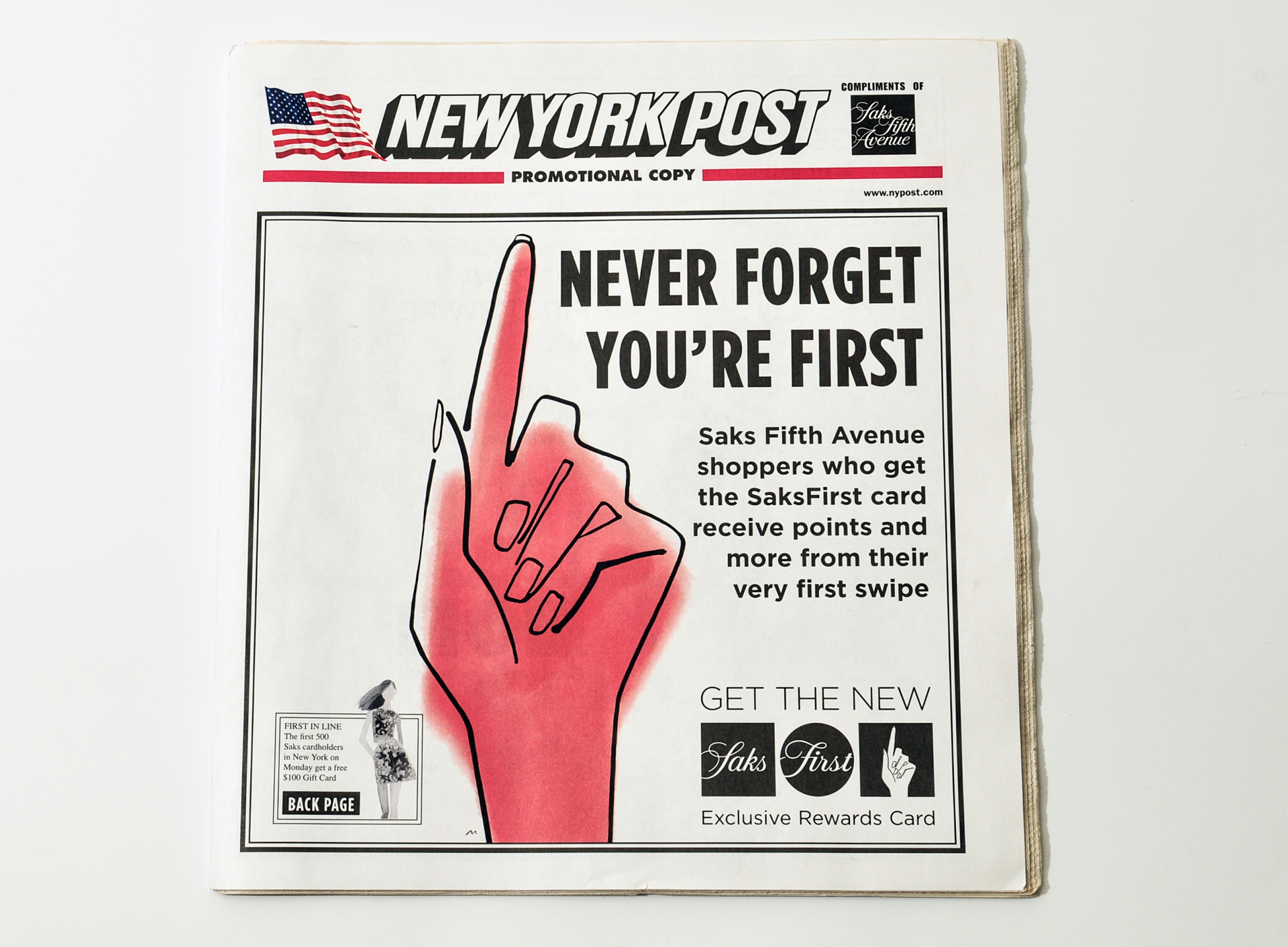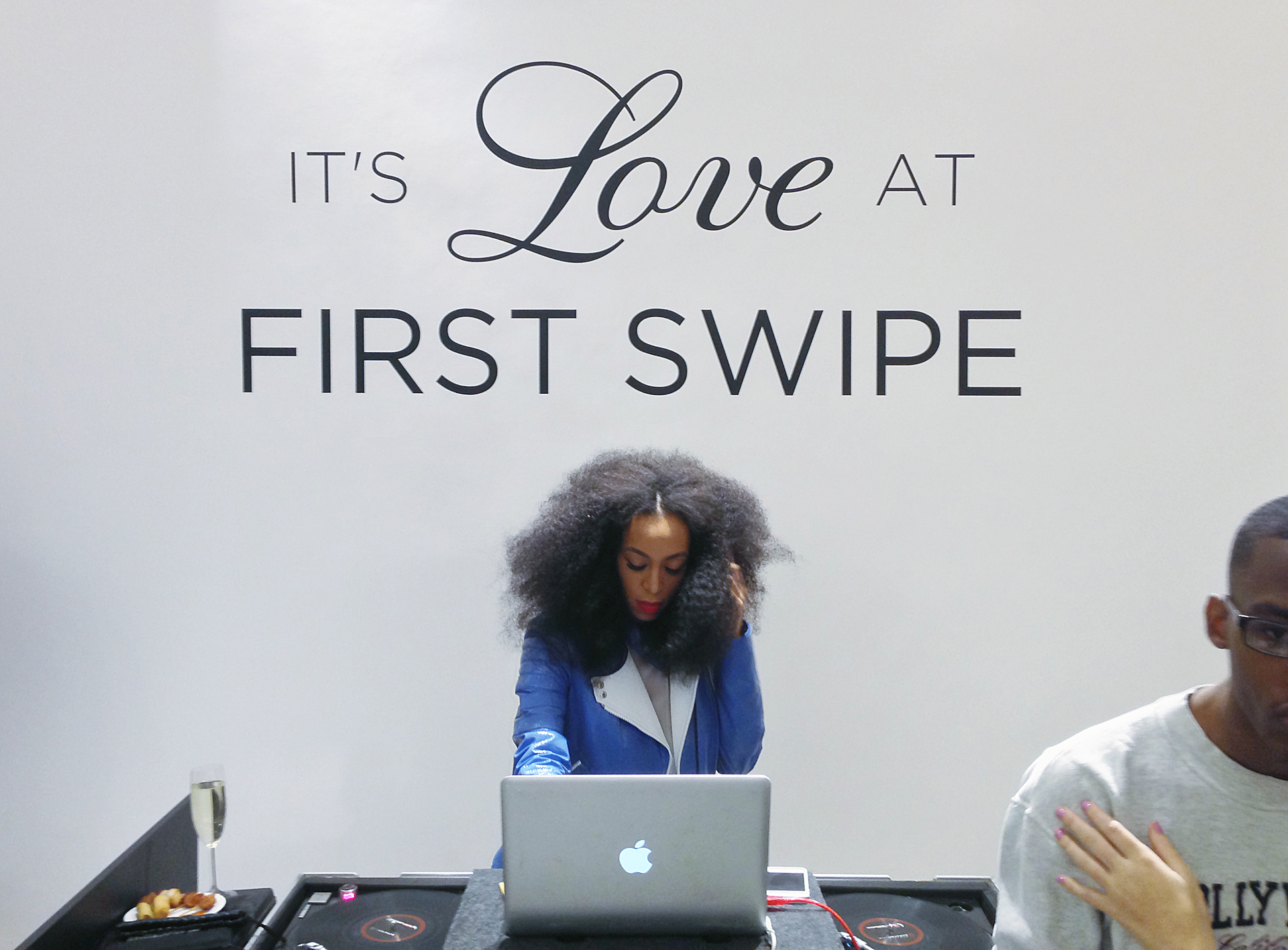 Customers lined up outside the store to be the first to get a new card...on a snowy morning in February. 
The initiative was a resounding success. After having declined for 5 consecutive years, the Saks Card's share of spending rose nearly 7% in its first 6 months. And our focus on getting benefits at First Swipe caught the attention of customers and
news outlets
alike.