GLAM GARDENS
Starting a botanical tradition
In 2014, Saks set out to debut a new annual tradition. We would create extraordinary botanical experiences in stores, in print and online that would prove irresistible to customers...and the sponsors and advertisers who would make it all possible.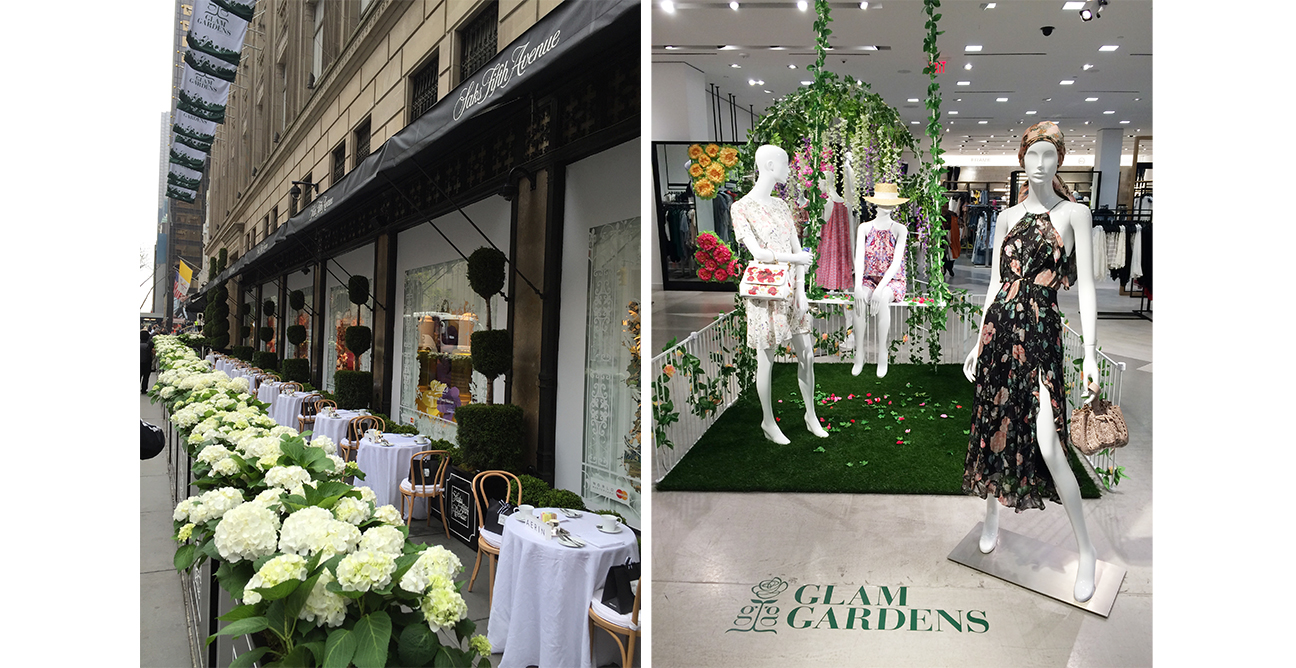 The new spring festival was called Glam Gardens. Investment from MasterCard allowed us to create a truly immersive botanical world, including a Fifth Avenue pop-up cafe and a launch party hosted by Harper's Bazaar.
The narrative extended to print, windows and beyond, and the event itself became attractive to even more partners like Veuve Clicquot.
Online, we shared the secrets of blossoming beauty looks, courtesy of some of our favorite beauty experts. 
Social media was a major focus, as we encouraged partner engagement and created an innovative
3D collaboration with YouTube
, making Glam Gardens our most engaging social media campaign to date with 75 million impressions.
Glam Gardens proved to be a major attraction nationwide, leading to a spike in sales during a traditionally underperforming time period...and a repeat performance every year since.