FASHION STAR
Taking TV to the 2nd Screen
We all know what it's like to have a boss occasionally fly out to L.A. to be on a reality show. In this case, the boss was Saks Chief Creative Officer Terron Schaefer, and the show was a new competition on NBC called "Fashion Star."
The show is similar to Project Runway, except that store buyers from Saks, H&M and Macy's compete to purchase the best clothes. The winning designs are then made available for purchase on each store's website at the end of the show.
Saks Fifth Avenue doesn't usually advertise on television, so this was both a selling opportunity and a chance to engage our future customer base. A key part of the strategy was social media engagement. Throughout the run of the show, I live-tweeted for Terron @Saks. The response was overwhelmingly positive, with a 300% increase in organic followers and a 900% increase in daily mentions.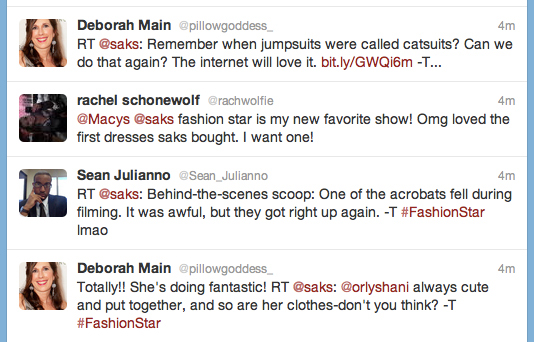 As you can see below, #FashionStar was soon trending worldwide. At the end of the first show, demand briefly crashed the website.
On Pinterest, we paired Terron's comments with the winning looks to drive even more online engagement.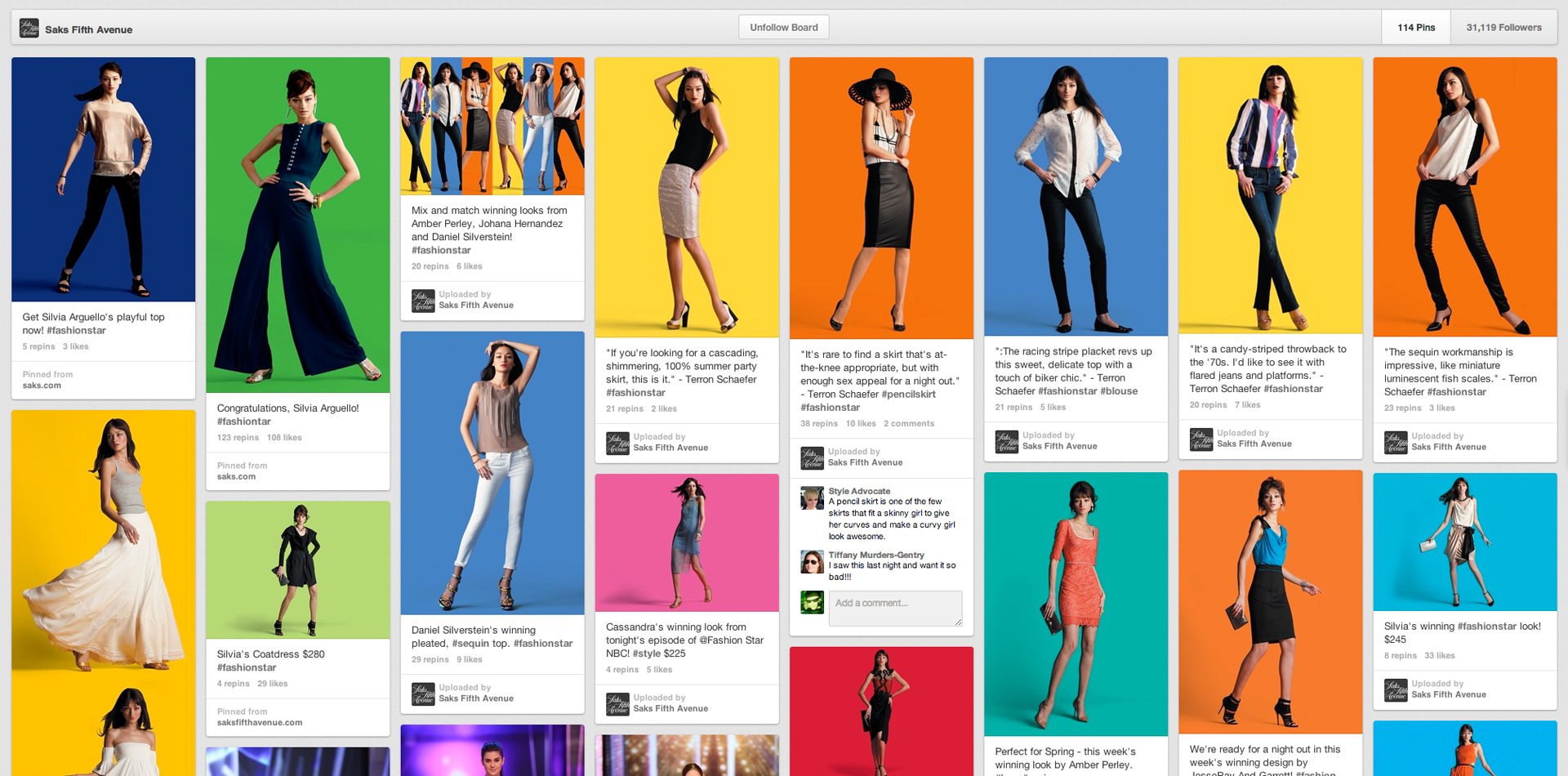 Though initially designed as a Public Relations initiative, the show became a revenue driver. Fashion Star resulted in as many as 160k incremental saks.com visitors and $100k in incremental sales per episode, with nearly half coming from first-time visitors. The show's popularity and ability to connect with a new customer base convinced us to sign on for Season 2, which ran in Spring 2013.